Summer Day Camp
Located in Morgantown, West Virginia, CTA Champion Events Summer Day Camp is a program where children learn the importance of being active and will experience a unique social setting where they learn to play and get along with others. Children will enjoy weekly themes that will expand their imagination. CTA offers a safe and positive environment where counselors have passed background checks and are CPR certified. Our structured approach to physical activity includes:
Interactive games
Arts and crafts
Basic tumbling introduction
Inside and outside activities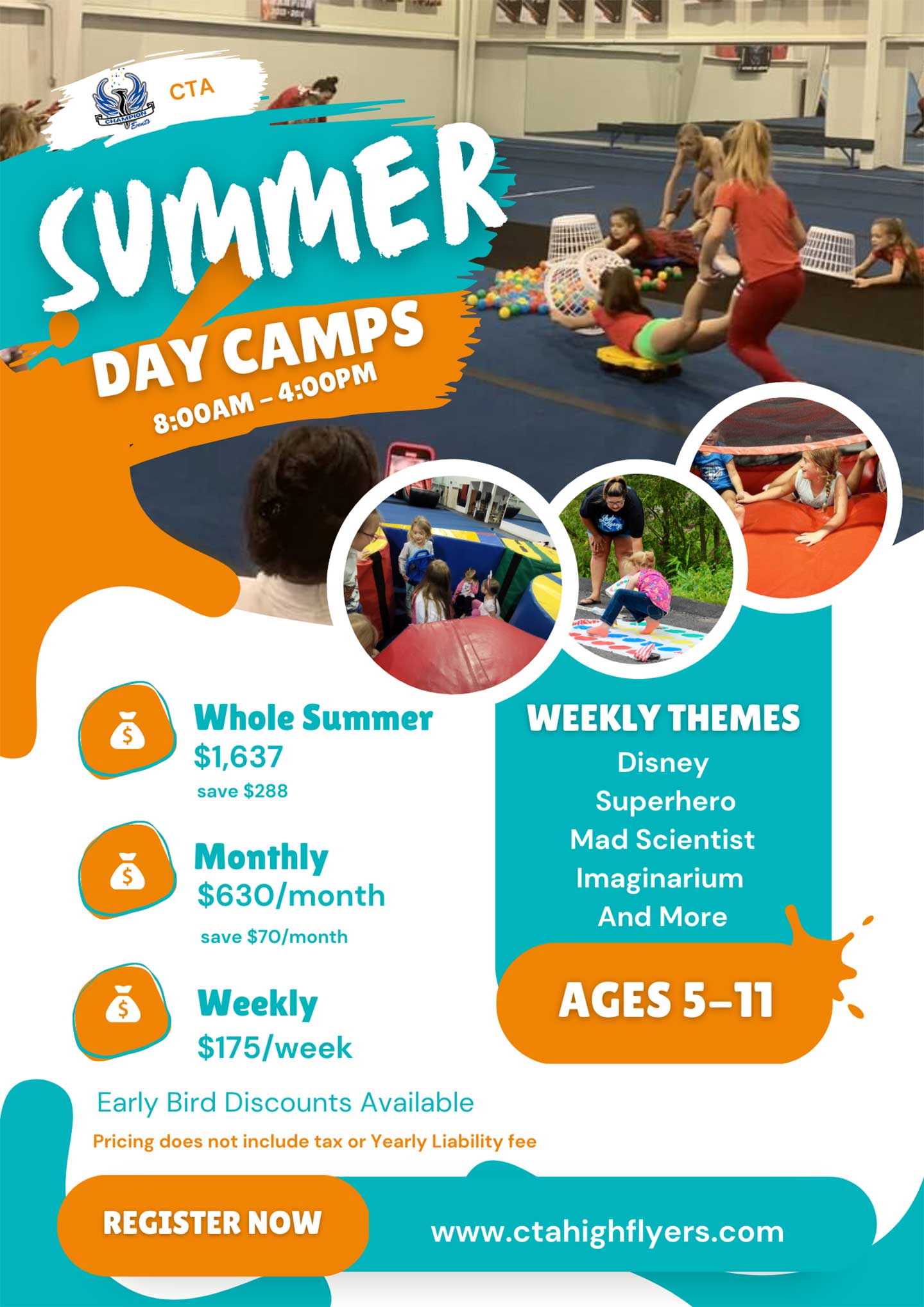 Price: $175 + tax per week *Summer Packages Available
Must Pay Yearly Liability Fee
Ages: 5 – 11
Drop Off: 8:00am-8:50am
Pick-Up: 4:00pm-4:30am
After Camp: 4:30pm-5:30pm *Additional Fee
Medical release form must be filled and signed by parent or legal guardian prior to camp attendance.
Drop-Off
Time: 8:00am – 8:50am
During this time kids can bring items from home to occupy their time or play with the games, books, and activities we provide
After Camp
Cost $15 per day
Time: 4:30pm – 5:30pm
Parents can pick and choose which days they need
Summer Packages Available